EXCLUSIVE DISCOUNTS + FREE PRODUCTS
Hey friend! I'm so excited to tell you about my Angelina Belle Shopping Sprees!
I know how much you love to buy cute clothes, AND I also know how much you love a great discount. So I think you'll absolutely love these!
Savvi has just introduced Shopping Sprees, which offer amazing value to encourage new customers to experience the brand.
For my boutique customers, I've put together my own Shopping Spree packages that offer even more value and shopping power!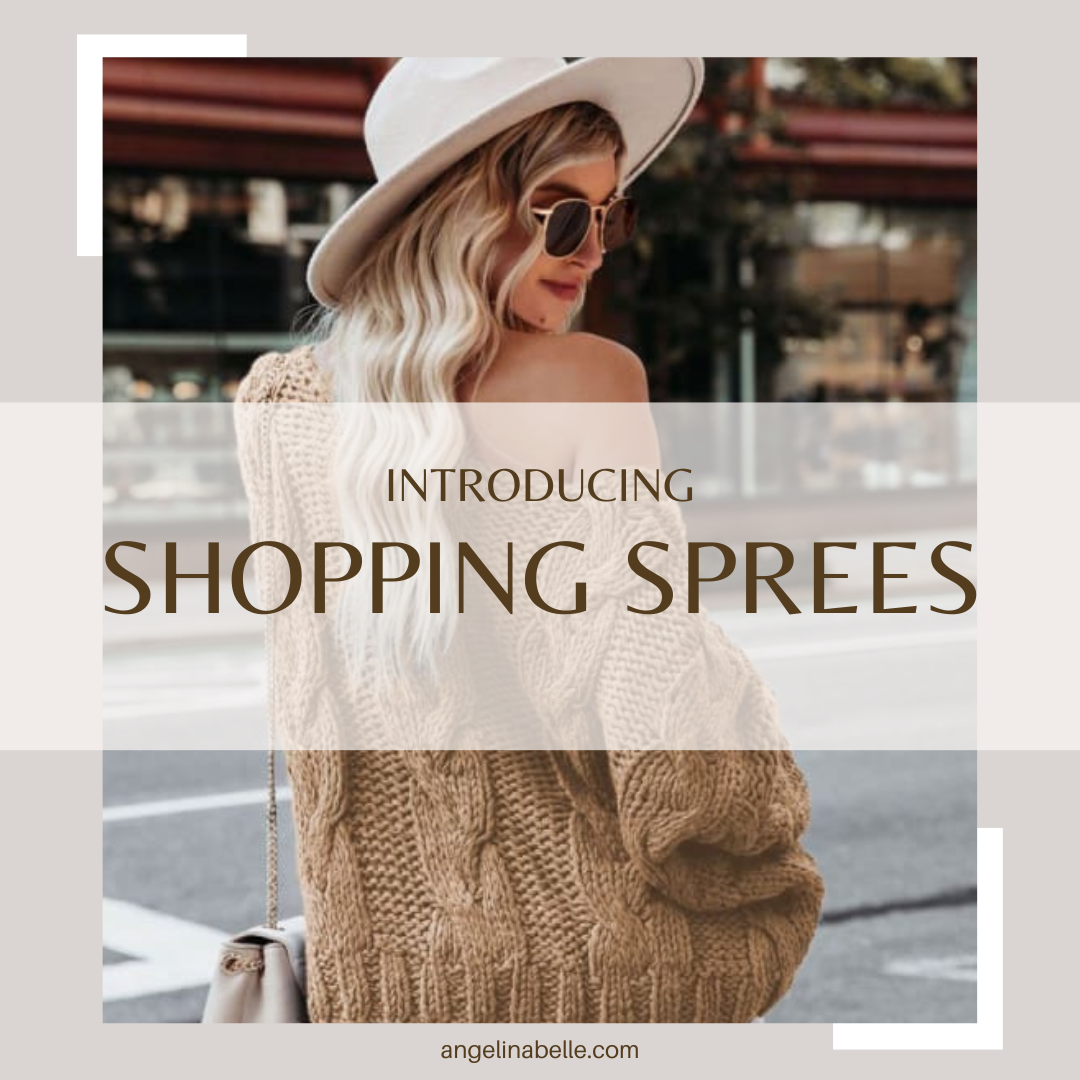 When you purchase one of the Shopping Sprees featured below, you'll earn bonus free products + exclusive discounts from Angelina Belle, in addition to all the value included in the Savvi Shopping Sprees.
When you're ready to shop, click the button below to send me a message, and I'll send you a $25 gift card to use towards your Shopping Spree purchase.
THIS VIDEO EXPLAINS HOW THE SHOPPING SPREES WORK. SHOPPING SPREE PACKAGES ARE BENEATH THE VIDEO.
<!e0-0-1-7-0-7-1-0-0-1-0>
<!/e0-0-1-7-0-7-1-0-0-1-0>
CHOOSE YOUR SHOPPING SPREE
THEN SHOP FOR AN ENTIRE YEAR AT YOUR DISCOUNT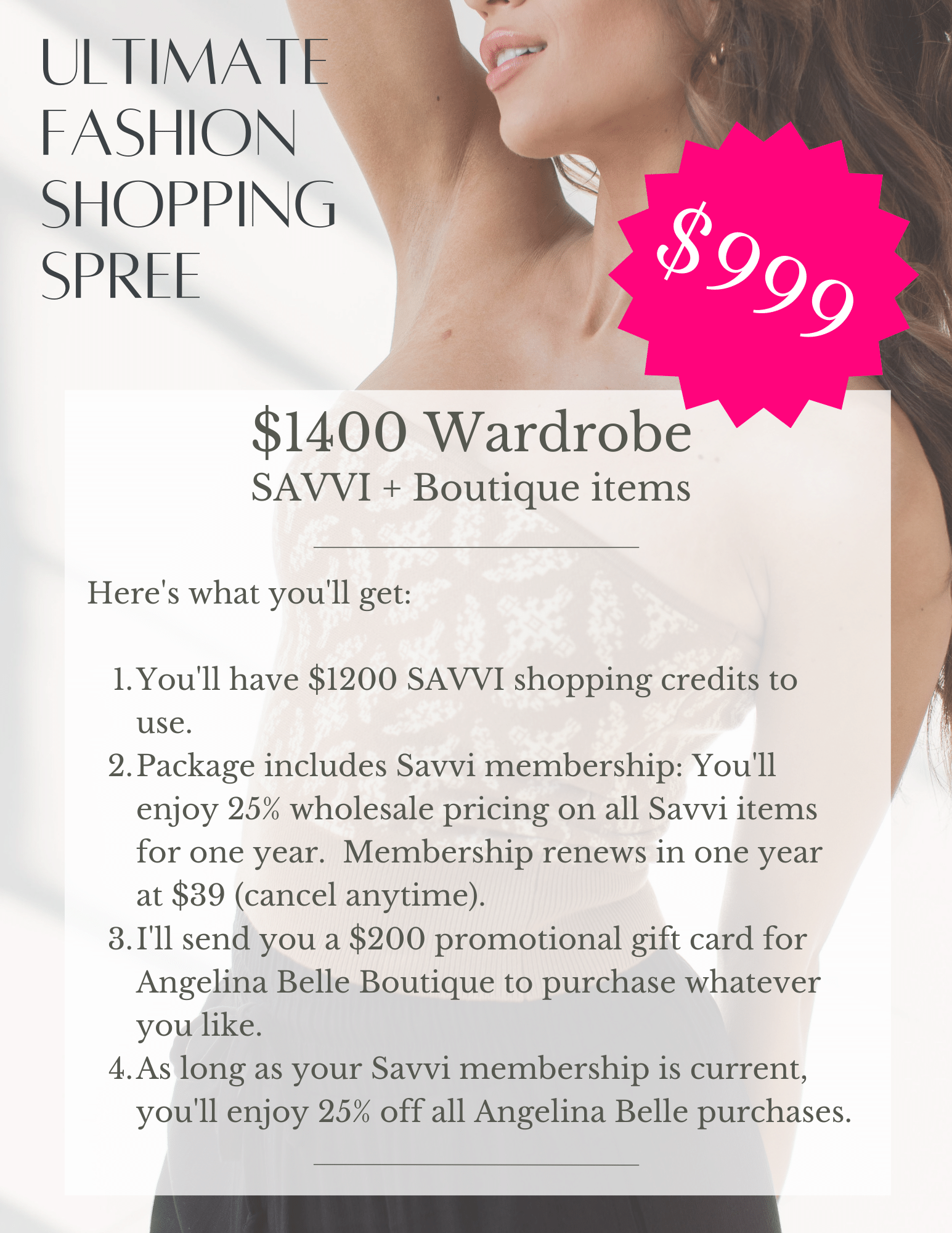 ULTIMATE FASHION SHOPPING SPREE
Transform your closet to create a new look for every occasion.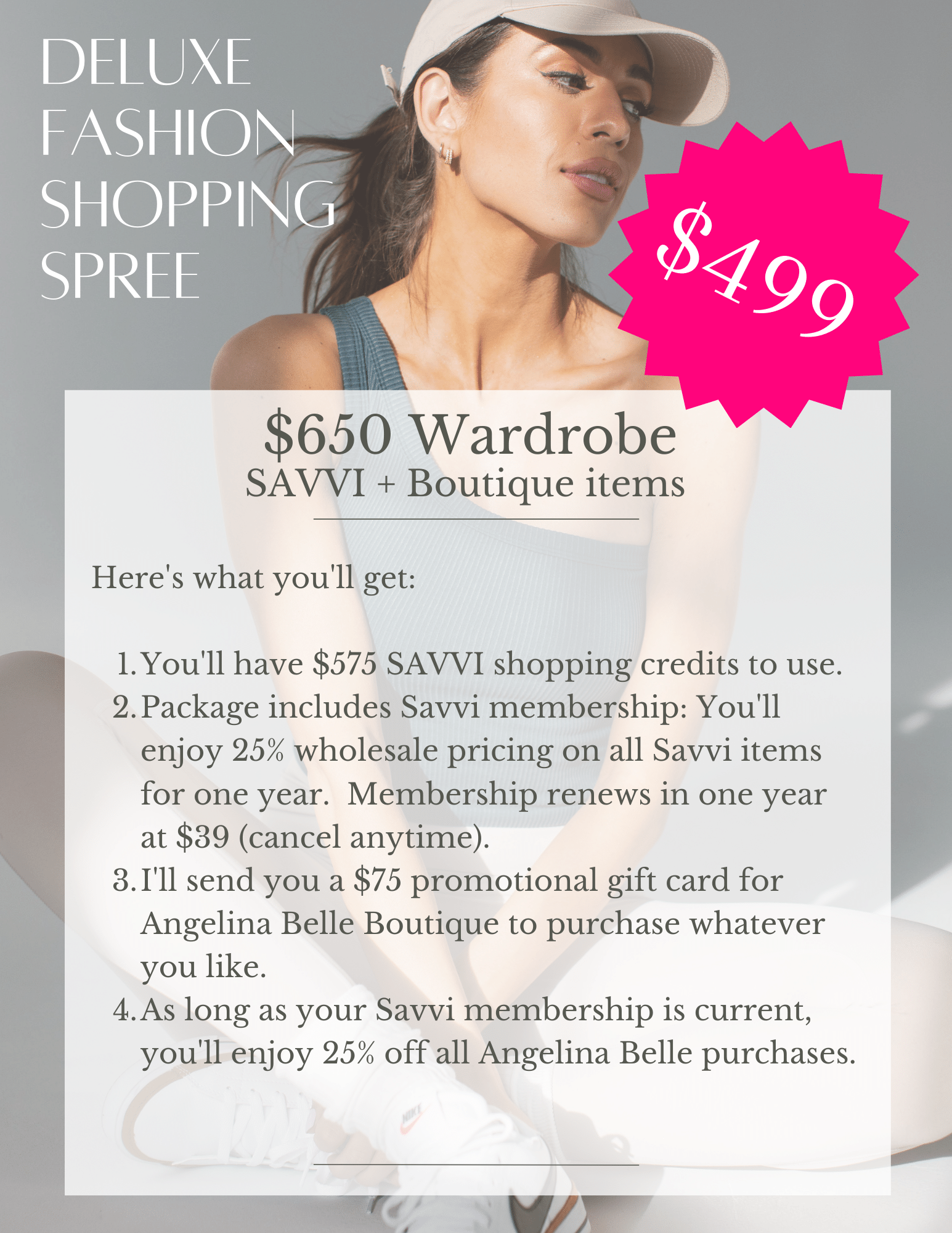 DELUXE FASHION SHOPPING SPREE
Treat yourself to the start of your new fashion loves!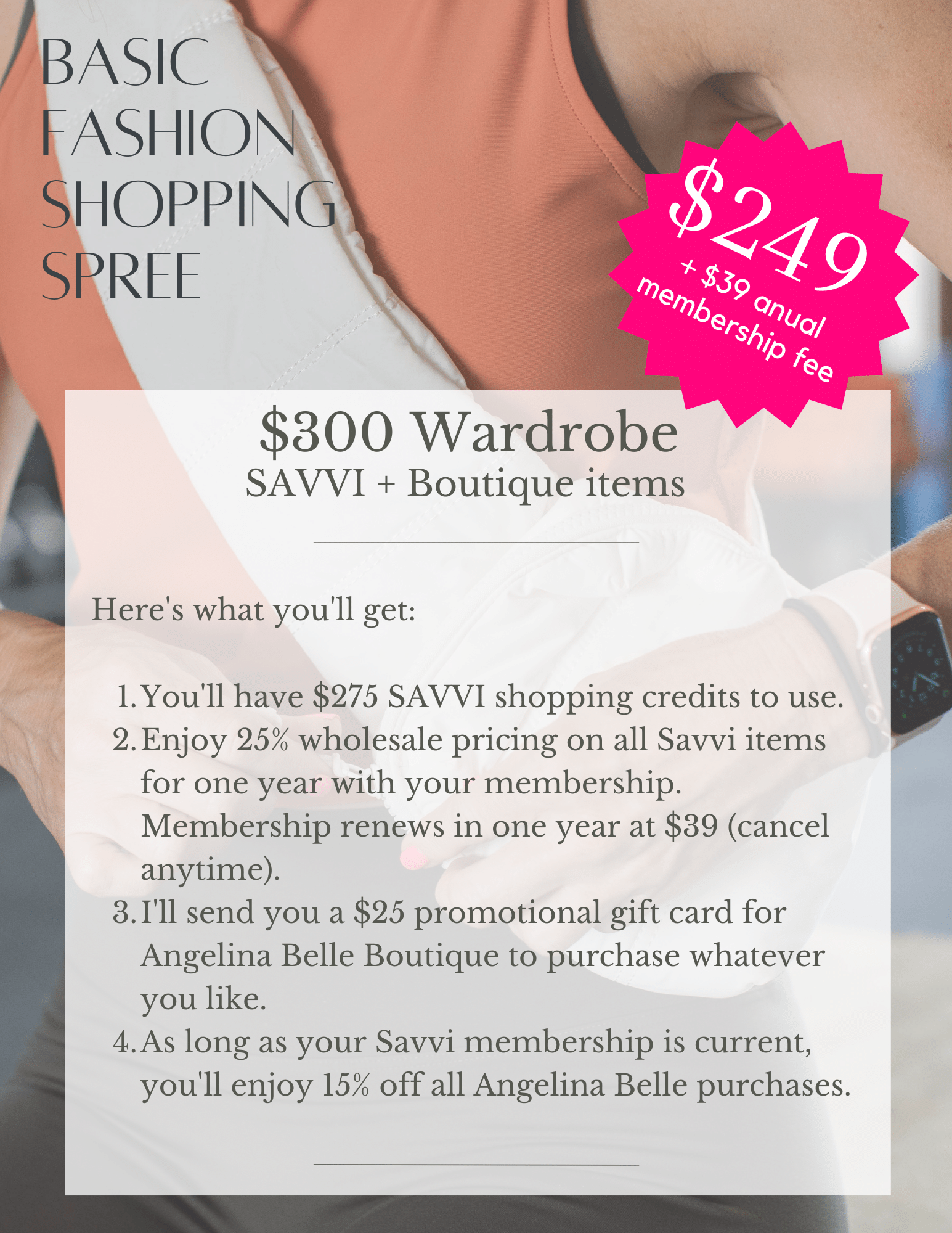 BASIC FASHION SHOPPING SPREE
Pick up your first few pieces and create the beginning of your beautiful closet!
Ask about the Elite VIP Style Club membership:
-Earn $30 in free shopping credits each month.
- Continue to shop at your member discount.
- Get early access to new weekly drops.
- Enjoy free shipping.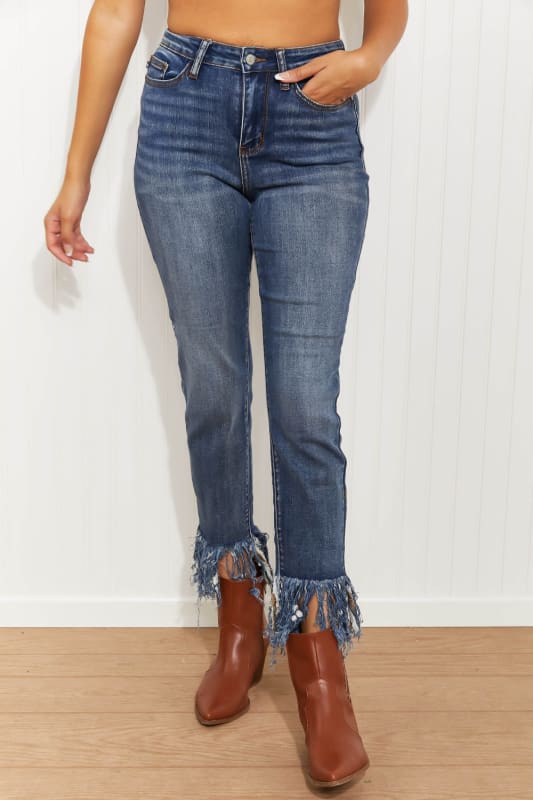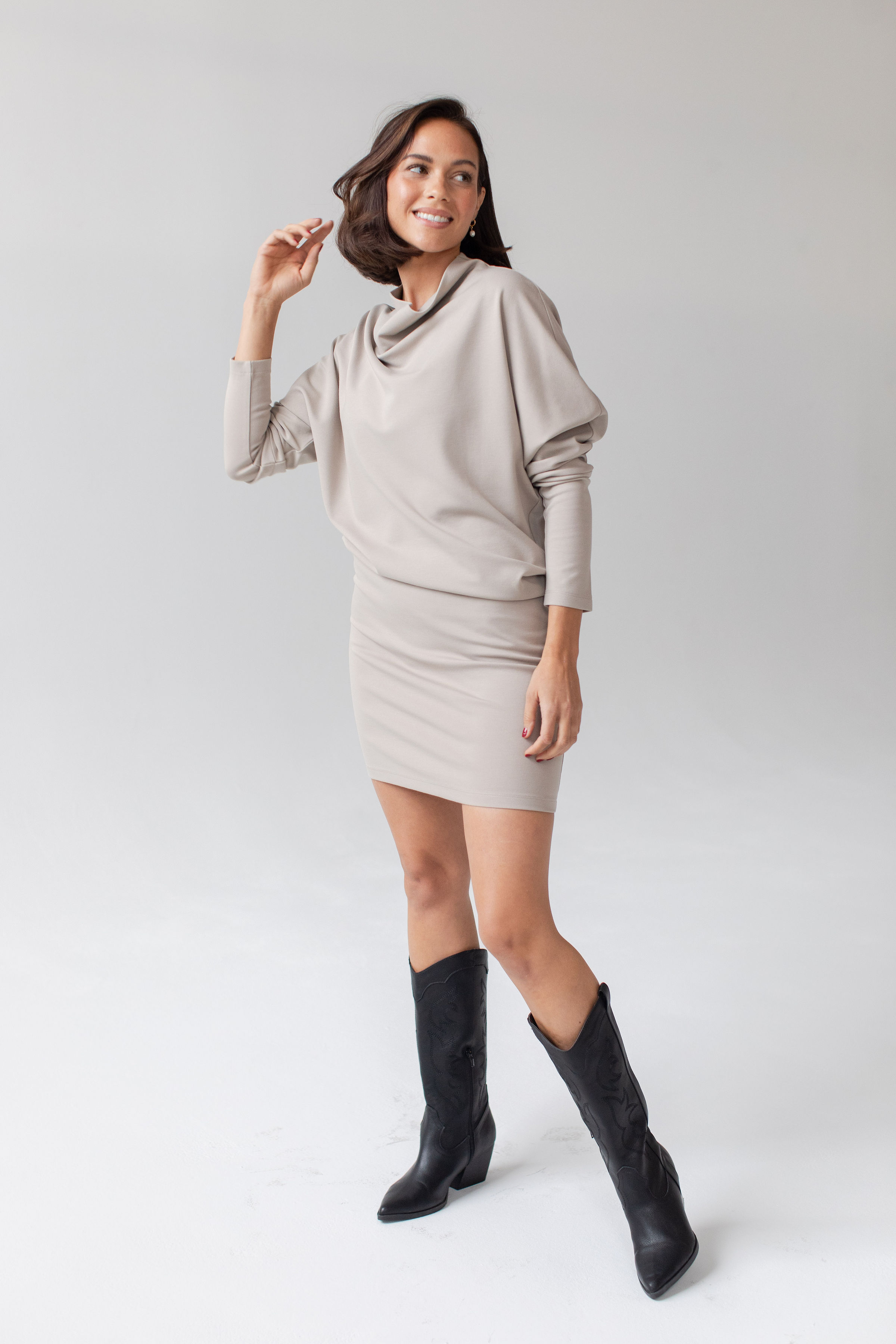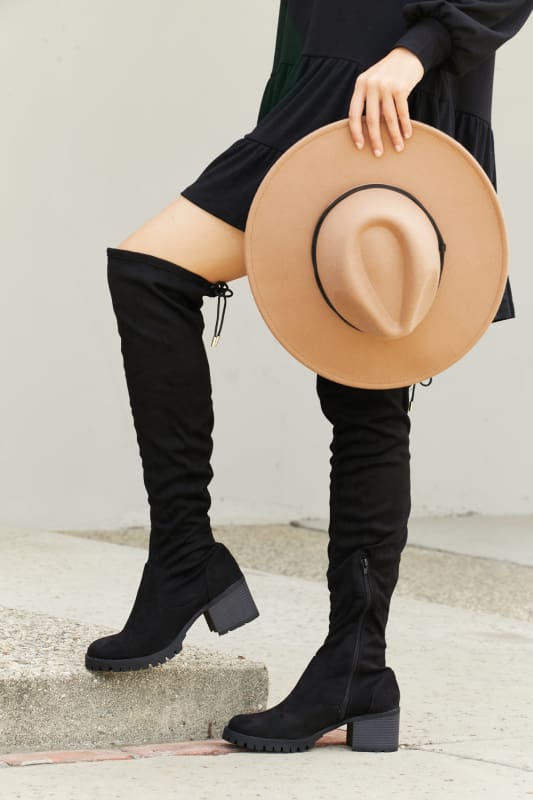 Did you know? When you purchase a Shopping Spree, your member discount is the same as the Brand Partner discount. The main difference is that BP's earn commissions.
Message me to learn more about the Brand Partner opportunity.
Questions? Just fill out the form below. I'm happy to help!